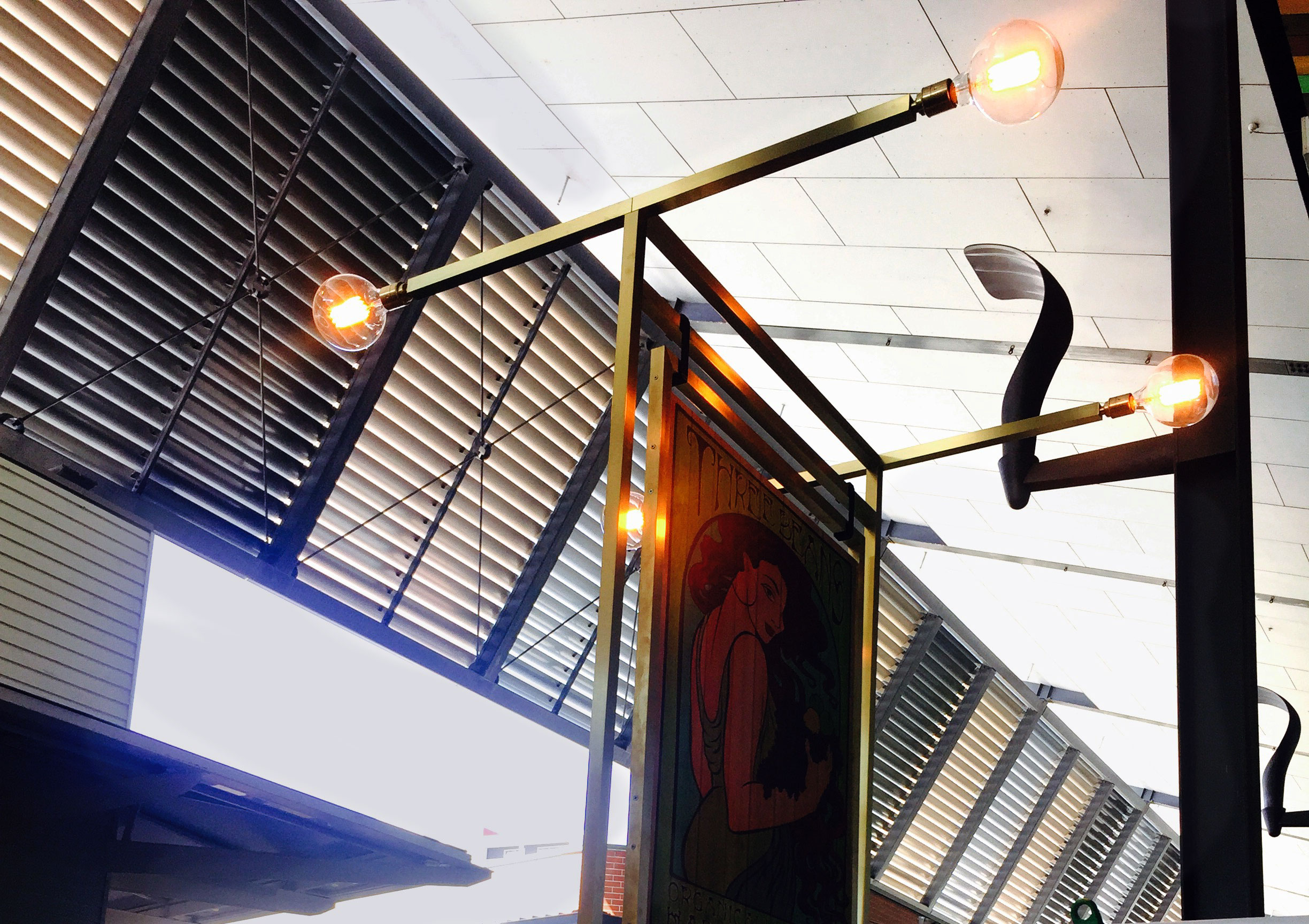 So you can't find what you're looking for on our website, why not talk to us about a custom lighting design.  Due to our large range of components we are well equipped to create a vast array of lighting fixtures.  We have worked with a number of designers and architects on bespoke lighting projects using both existing and custom made fittings.  Our expertise spans across design, construction and electrical engineering.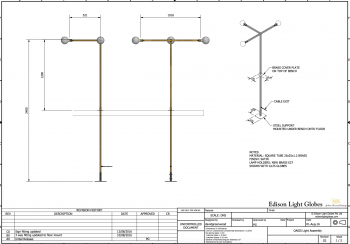 A recent custom job we did was for Oasis Designs for their Three Beans project in Rouse Hill.  Oasis Design approached us with an idea for a brass tubular light installation.  This project required us to source alternative materials to work with our existing fittings.  Brass tubing was sourced to work back with our stock new brass lamp holders and G125 round globes.  The end result was quite spectacular!
The process of custom designs is a little different to a standard online order.  Each job needs to be individually quoted.  Every project is different and comes with a variety of challenges so this needs to be factored in when working out timeframes.  When designing a new build it is vital that we're send as much information as possible so we can draw up accurate CAD designs and price accordingly.
To read more on made-t0-order you can visit the Custom Designs section on our support page.  Or email us with a quote request at [email protected].
SaveSave